"This collar has a lot of meanings. Some Doms will use it for a training collar. That's not necessarily what I want you to wear it for. I want you to wear it because I own this collar and the beautiful kitten wearing it. It shows you are taken, that you are my property, and you are off limits. It also represents that I'm off the market."
– B.S.M. Stoneking
Sometimes you just want something new and this is new, heavy and has no keys. A new collar, that will go around my neck soon. Snapped into place, the front shield with the attached ring goes into effect and locks the collar up. The special system will not allow to break it open. It's still not permanently locked but without an integrated padlock there are fewer options to manipulate the collar and its locking mechanism.
The special way it's constructed, allows nobody to get it off easily. That's amazing!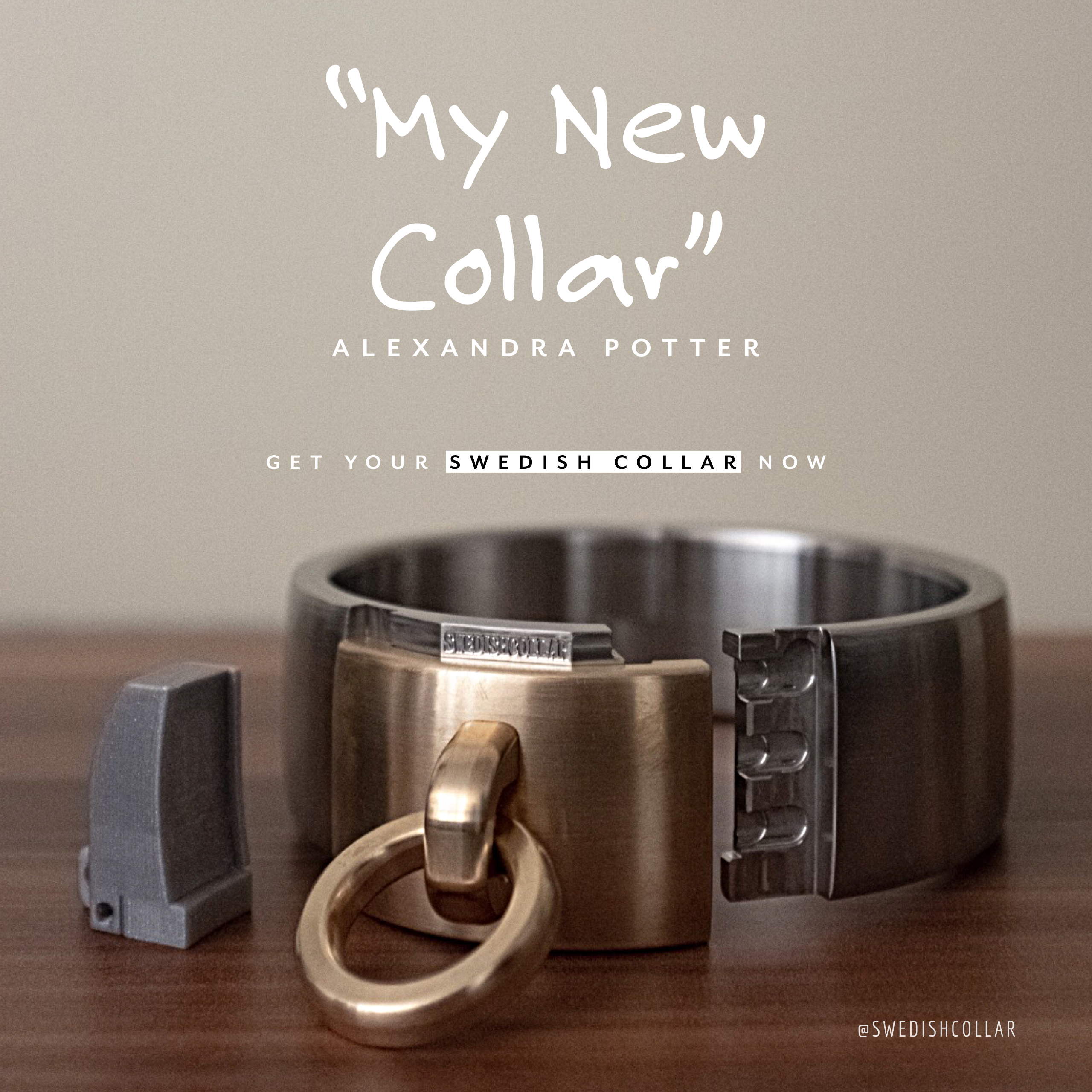 Of course, the only way to get it off my neck is the little grey piece that I hope not to lose. It triggers the internal locking system to open up and let me free. Swedish Collar did an amazing job in design and quality and you'll see me soon wearing it in any shoot, locked around my neck like a beautiful necklace, which it is for me.